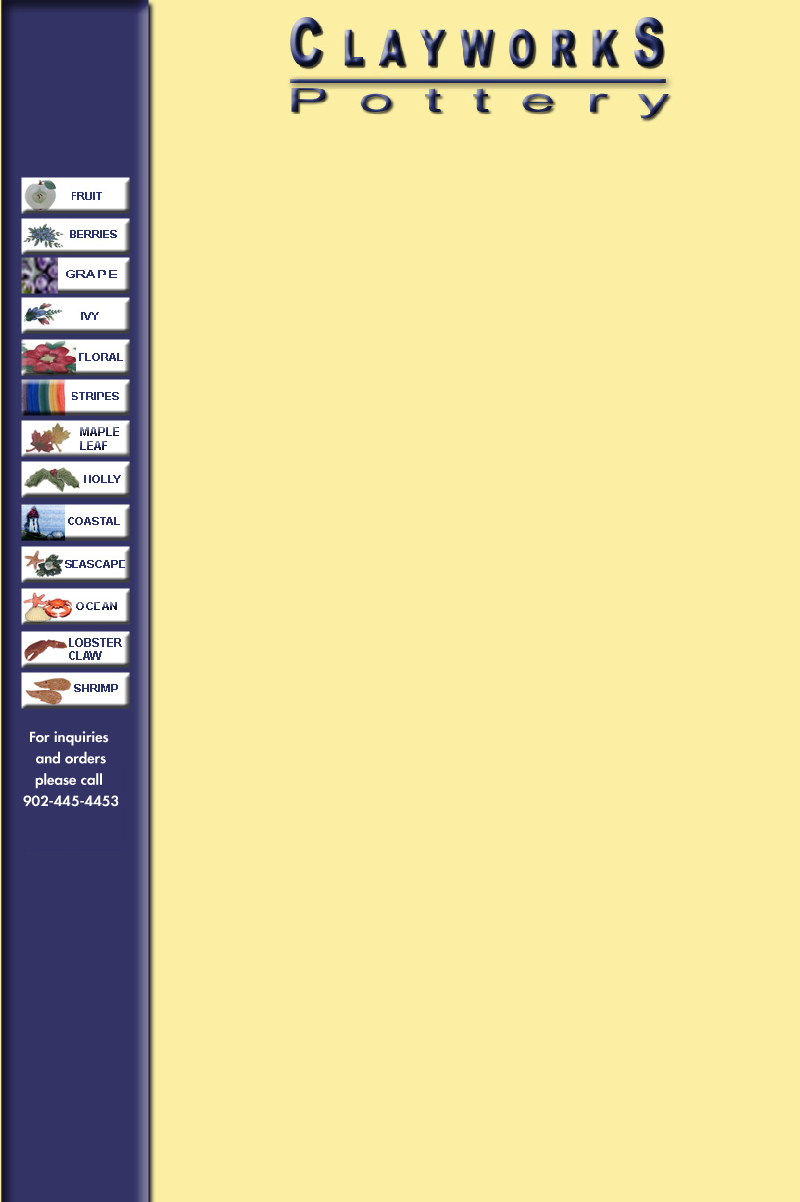 Clayworks' Pottery is hand-crafted on the potter's wheel. Each piece is glazed and hand-painted with our unique and colourful brushwork decorations.
Our pottery is functional as well as decorative. It is dishwasher, oven, microwave safe and lead free.
Important Note: NEVER put pottery directly from fridge into oven and NEVER put it on a stove top.
Sharon Fiske Clayworks Pottery
629 Bedford Hwy.
Halifax
Nova Scotia
902- 445 - 4453
The owner of the business affiliated with this web site requires personal information for client contact purposes only. However, the transmission of data through this web site is not encrypted - therefore unsecured - and may be intercepted by third parties. In submitting this form online, the sender is transmitting all information at his/her own risk, and will not hold the recipient, its Internet Service Provider and any affiliated parties responsible for any loss, injury, damage, liability, costs or expenses whatsoever suffered or incurred.
Clayworks Pottery
629 Bedford Highway
Halifax, Nova Scotia
Canada
B3M 2L6
Sharon Fiske-Muise - Owner
Phone: 902- 445-4453
Fax: 902- 445-5456
E-Mail: info@clayworks.ca